Boho Collection
Our farmhouse projects are unfinished and are available to complete at the workshop or as take-home kits. We'll have all needed supplies, plus a variety of paint and stain, for you to use to customize your project. Be sure to check out our Facebook page for our weekly workshop schedule.
To purchase items from our
Boho Collection, please click on the following link.
Boho Door Hanger
Size: 18" in diameter and comes with a bow.
Cost: $50.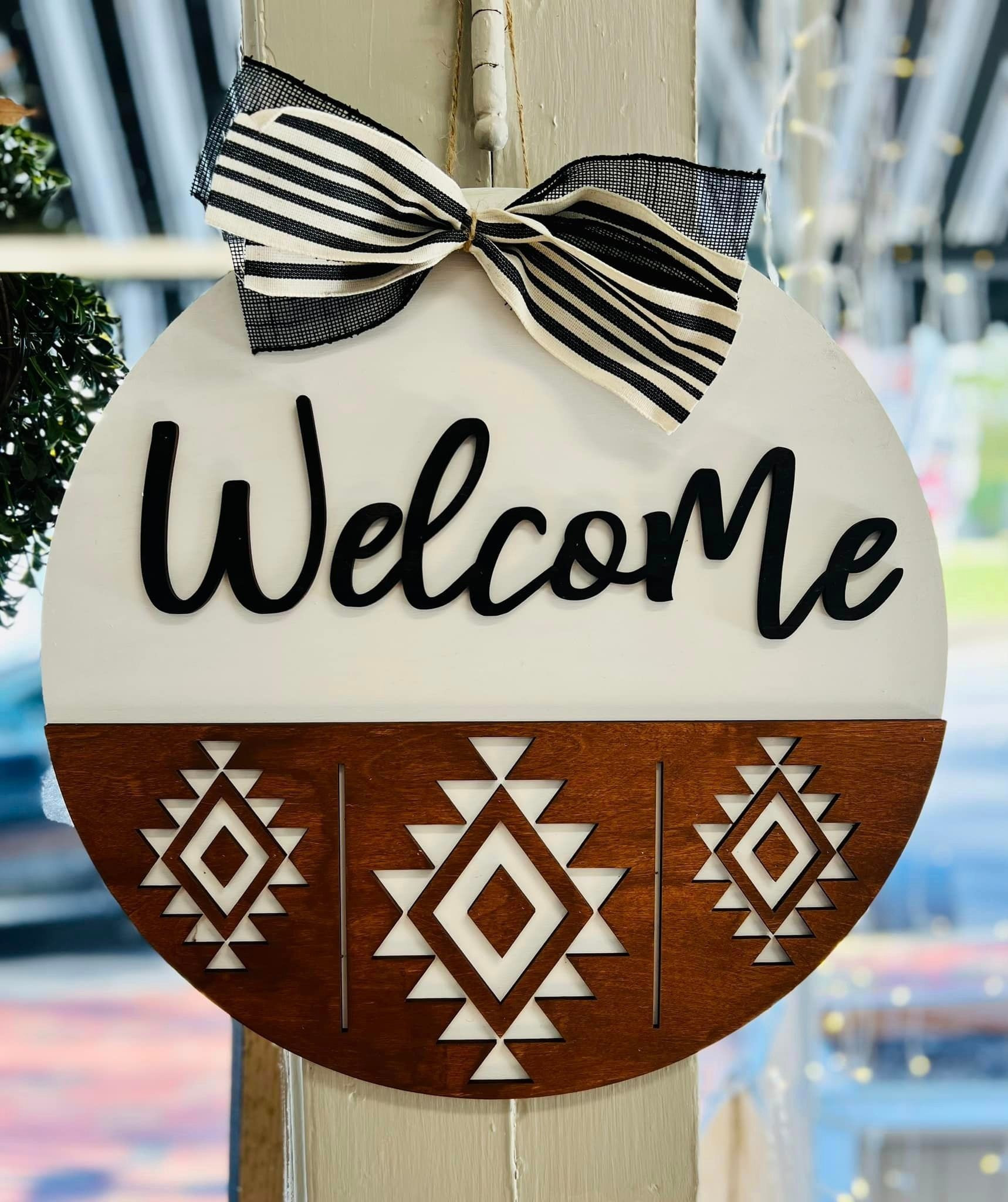 Boho Verticle Frame
Size: Approximately 10" tall by 5.5" wide.
Cost: $15.
Optional stand available for $5.

Peace Round
Size: Approximately 10" in diameter.
Cost: $15 with holes.
Optional stand available for $5.
Diamond Flower Designs
Size: Approximately 7" tall.
Cost: $45 for the set.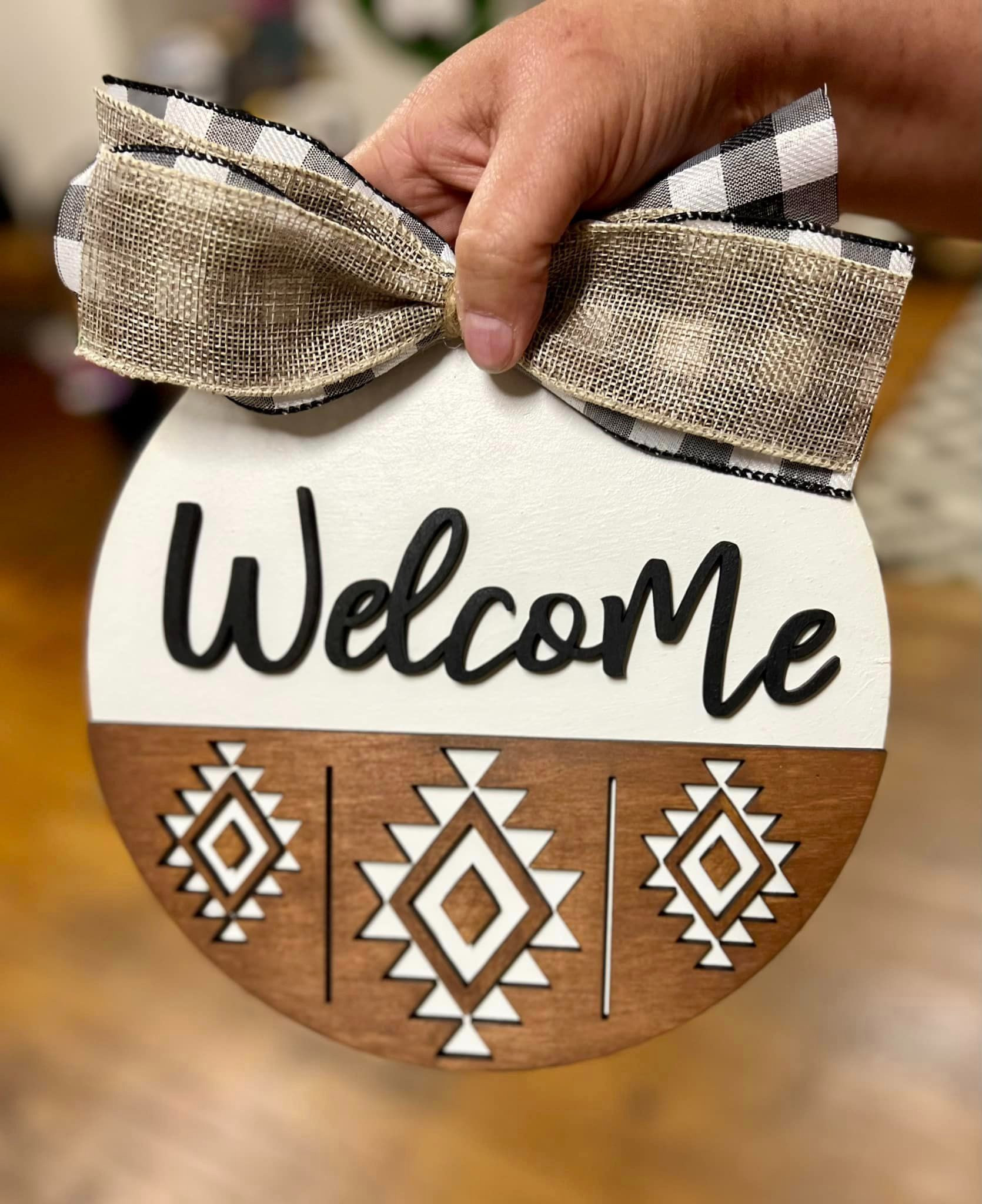 Interchangeable Plate Stand
The large interchangeable plate stand is approximately 11.5" in diameter and includes the shiplap backer, scallop ring, and pair of legs: $25.
Large "Boho Welcome" insert: $15.
Additional seasonal inserts are available to purchase for $15 each.