Farmhouse Collection
Our farmhouse projects are unfinished and are available to complete at the workshop or as take-home kits. We'll have all needed supplies, plus a variety of paint and stain, for you to use to customize your project. Be sure to check out our Facebook page for our weekly workshop schedule.
My house is slowing evolving into a farmhouse. I love everything about the farmhouse décor--endless walls of shiplap, black and white checkered fabric, and adorable farmhouse projects everywhere!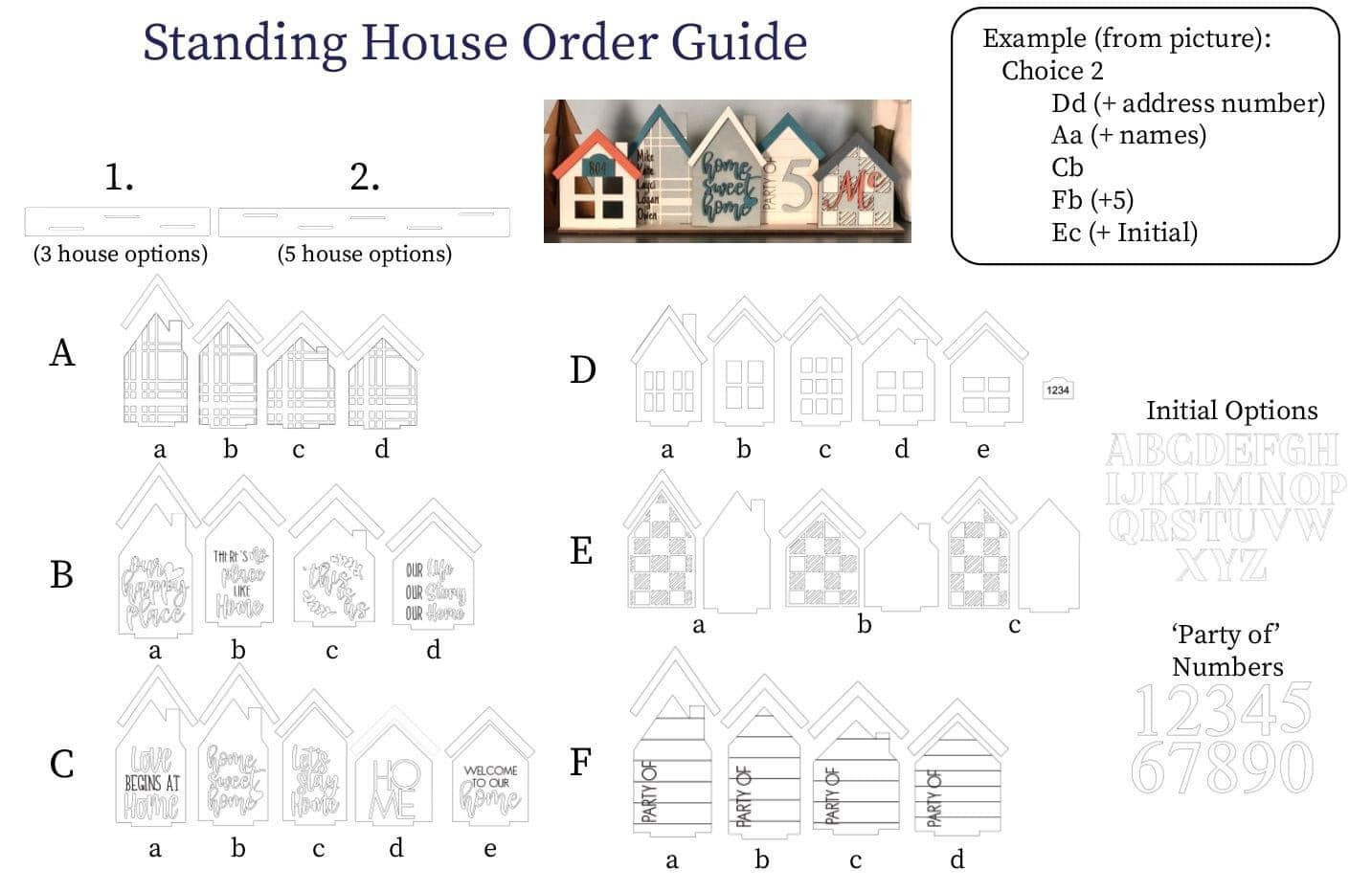 Family Houses
This project is one of my all time favorites!
There are so many options to create your perfect customized project.
You can either choose a three house or five house option.
The three house option is approximately 9 inches long, $20.
The five house option is approximately 15 inches long, $30.
The tallest house is approximately 6".
Once you have ordered your project, please email (mulberrysdiyworkshop@gmail.com) to indicate your customized pieces by the above graphic.

To purchase items from our
Winter Collection, please click on the following link.