Gnome Collection
Our gnome projects are unfinished and are available to complete at the workshop or as take-home kits. We'll have all needed supplies, plus a variety of paint and stain, for you to use to customize your project, which is always included in the cost of the project. Be sure to check out our Facebook page for our weekly workshop schedule.
Who can resist a cute gnome!? We surely can't! We just little these little creatures!
Our mini interchangeable gnome can be displayed all year! There are 20 different designs to choose from.
Includes: Square frame, stand, round with gnome, and all supplies needed to complete the interchangeable plate.
Cost: $25
This project is unfinished and can be completed at the workshop or as a take-home kit. The take-home kit will include Velcro and 10 paint colors. Shipping is available.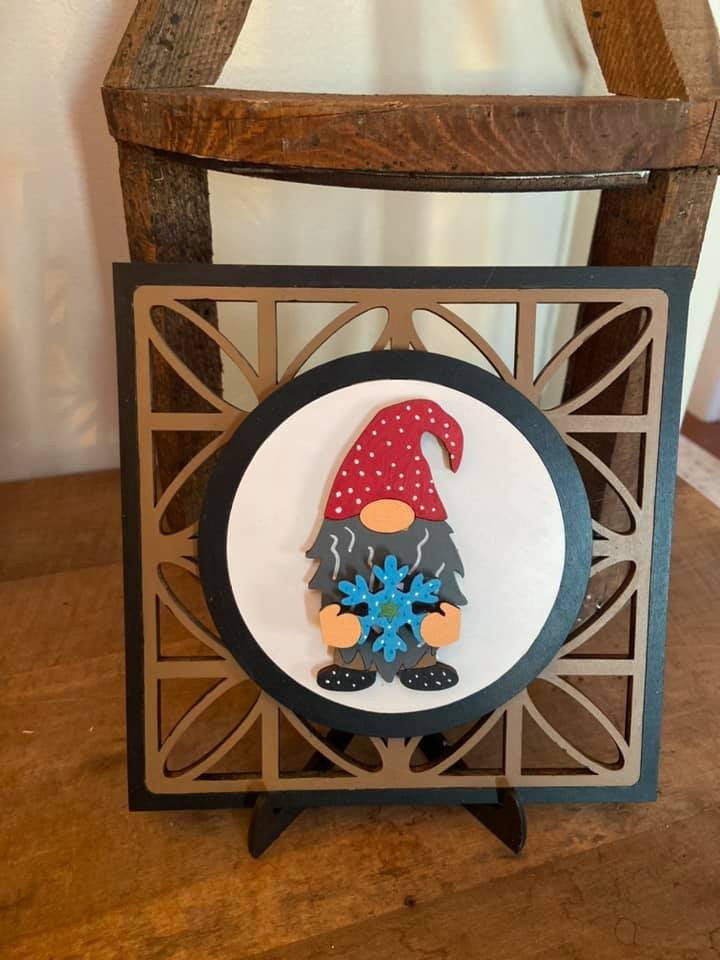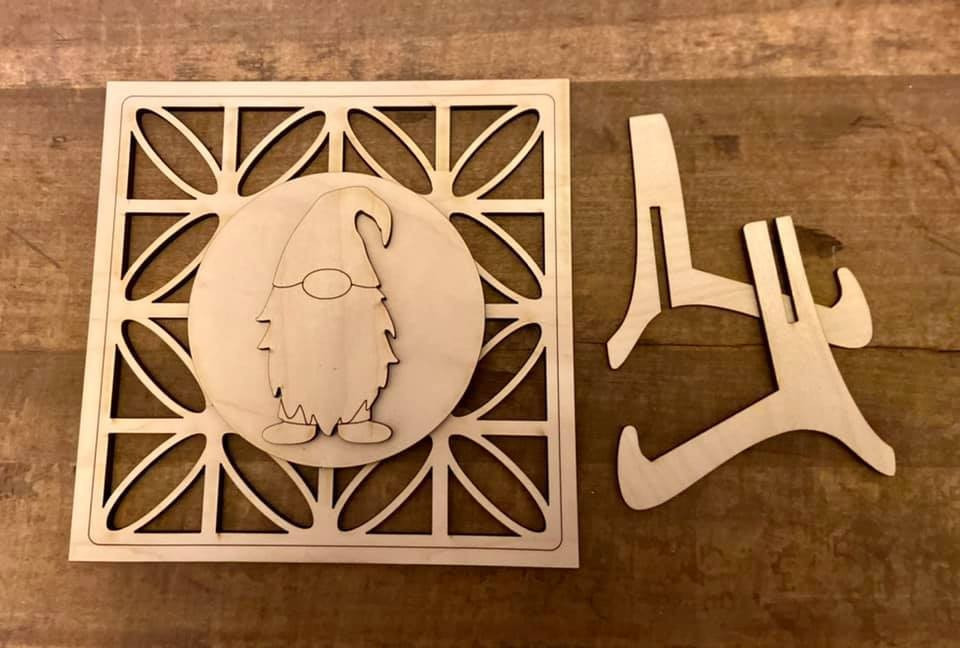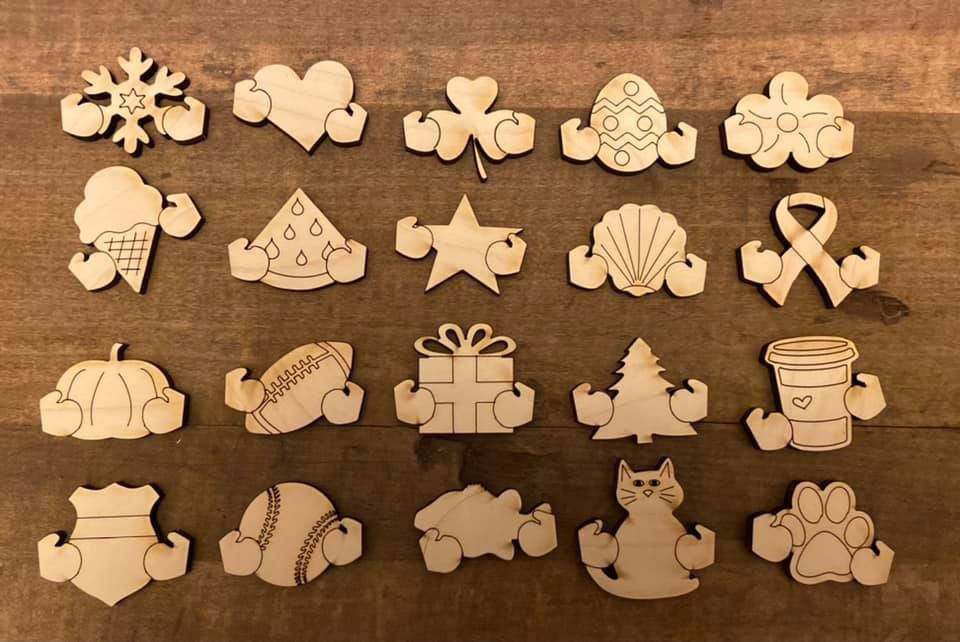 The interchangeable gnome hands may be purchased separately for $1 each.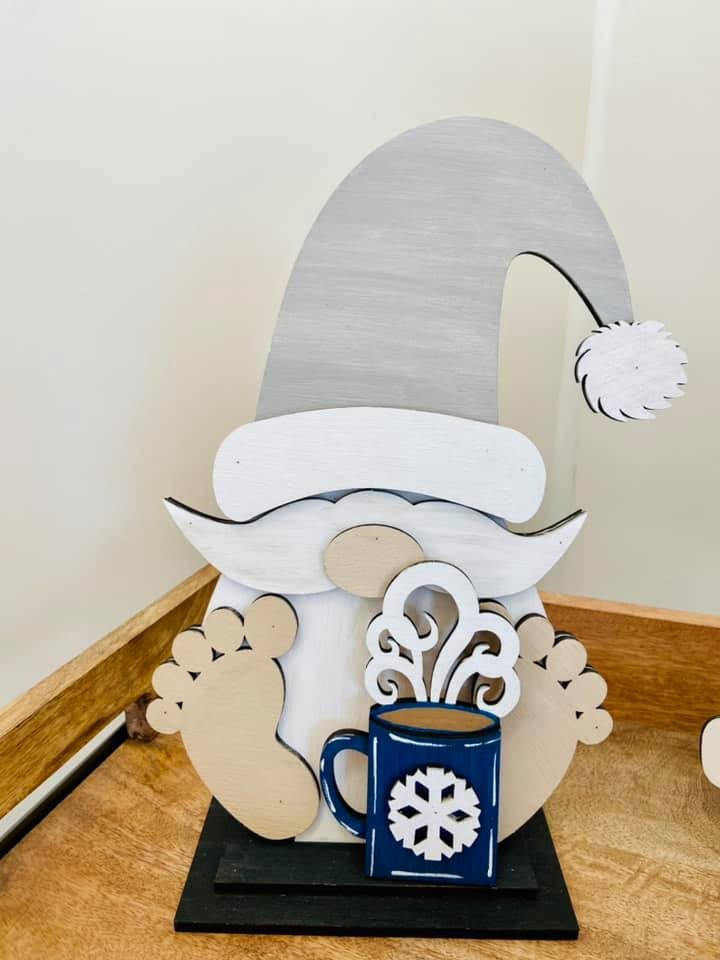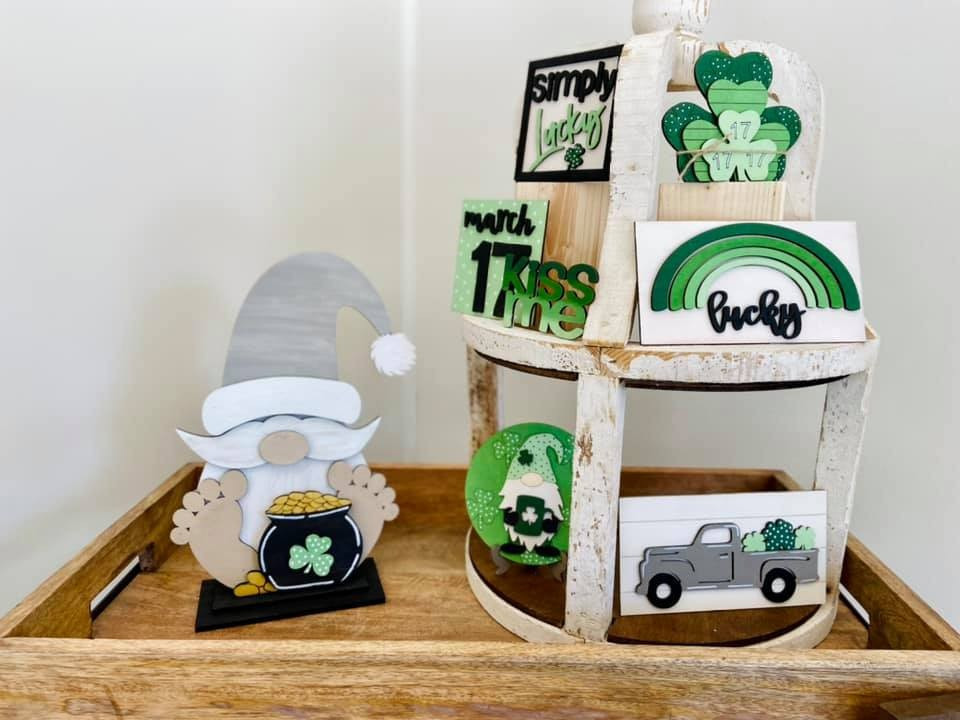 This little fella is perfect by himself and is super handsome sitting beside a tiered tray! Plus, he has interchangeable pieces that match each tiered tray set.

Cost: $20 for gnome and base.
Be sure to check back for more seasonal designs!
Interchangeable pieces are sold separately for $5 each.