Sunflower Collection
Seasonal projects are unfinished and are available to complete at the workshop or as take-home kits. We'll have all needed supplies, plus a variety of paint and stain, for you to use to customize your project. Be sure to check out our Facebook page for our weekly workshop schedule.
Tiered Tray Items
Small Sunflower, $2.
Large Sunflower, $4.
Stand Tall, $6.
Look Toward the Sun, $8.
Truck with Sunflowers, $10.
Save 20% by purchasing the whole set, $24.
To purchase items from our

Sunflower Collection, please click on the following link.
Door Hangers
Our mini "Home Is Our Happy Place" sunflower door hanger is perfect anytime of the year!
It's approximately 12 inches tall.
Cost: $25.
Our "Welcome Sunflower" door hanger is stunning!
It's approximately 22" in diameter.
Cost: $50.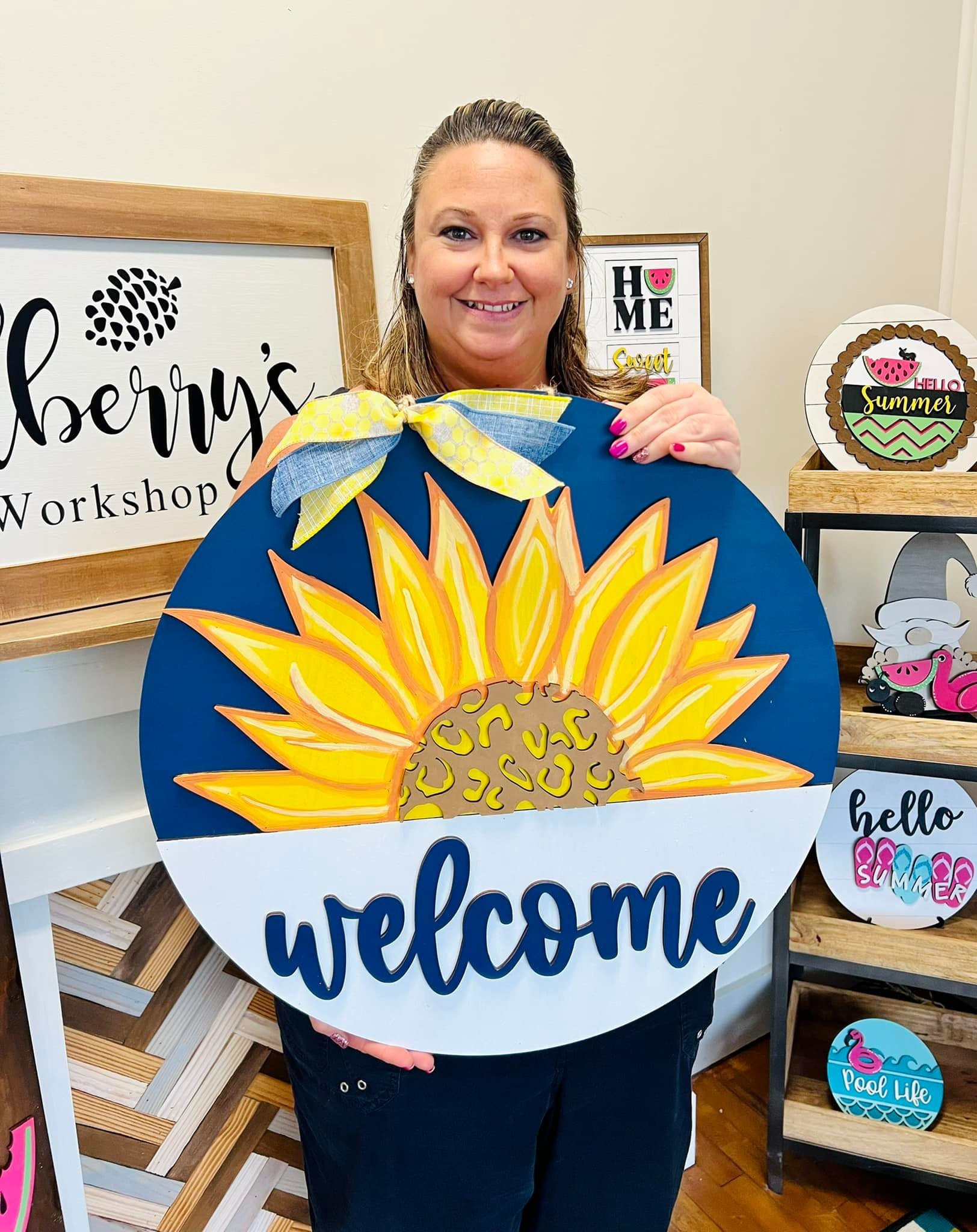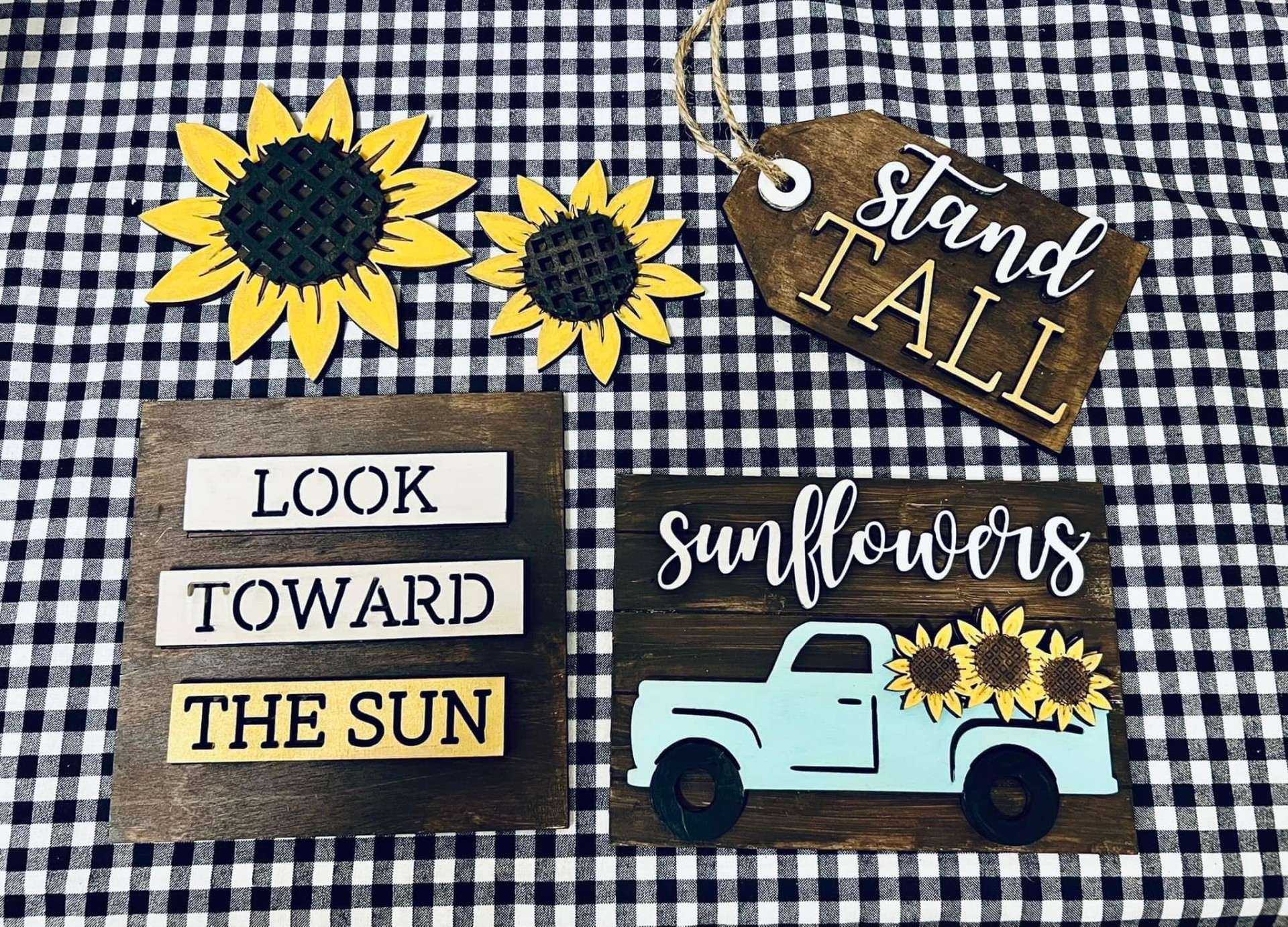 Sunflower Barn Quilt
The barn quilt is approximately 10"x10".
Cost: $30.