Week 4: Red, White, Boom!
Mulberry's DIY Workshop will be hosting workshops for kids throughout the summer!
Drop-Off Workshops
Only 12 spots available for each workshop.

These workshops will be closed to parents/guardians. Door will be locked and the workshop will not be open to the public during the workshops.
Once registered, you will be e-mailed a form to fill out for each child attending.
Leader of workshops is a former public school teacher, who is currently certified in First Aid and CPR.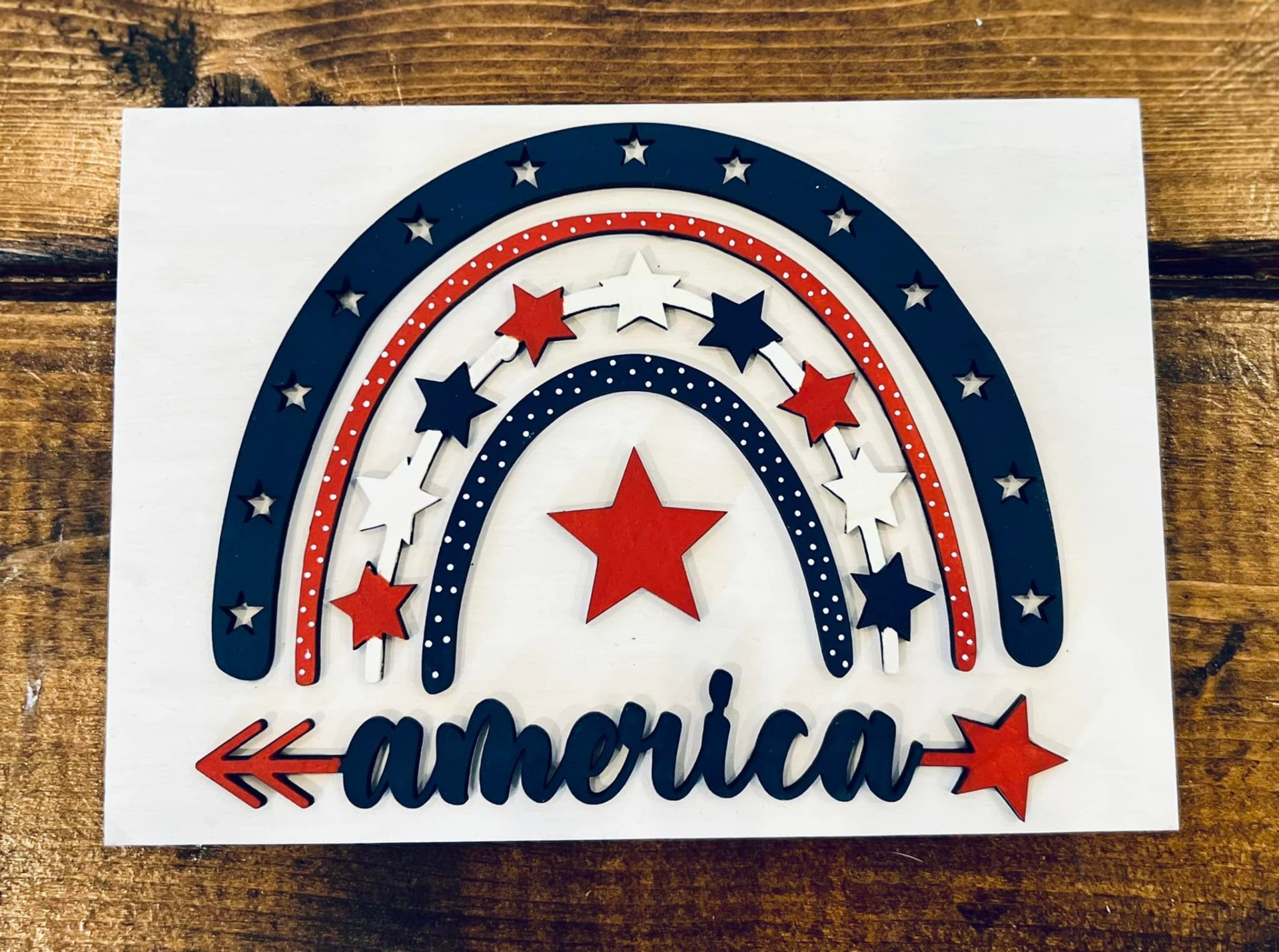 Patriotic Gnomes
Does it get any cuter than these gnomes!?
Each gnome is approximately 7" tall.
Trio Gnome Set, $15.
Sweet Land of Liberty
Nothing says summer like ice-cream!
Patriotic Ice-Cream is approximately 12." tall.
Cost: $20.
American Rainbow
We love this adorable American Rainbow!
It's approximately 7" x 5".
Cost: $10