School Collection
Seasonal projects are unfinished and are available to complete at the workshop or as take-home kits. We'll have all needed supplies, plus a variety of paint and stain, for you to use to customize your project. Be sure to check out our Facebook page for our weekly workshop schedule.
To purchase items from our

School Collection, please click on the following link.
Interchangeable Gnome Sweet Gnome Door Hanger
Dress up this handsome fella every holiday/season with his interchangeable hands!
Size: 18" in diameter.
Cost: $50 with Pencil insert. Bow is included.
Additional holiday/seasonal inserts are available for $5 each.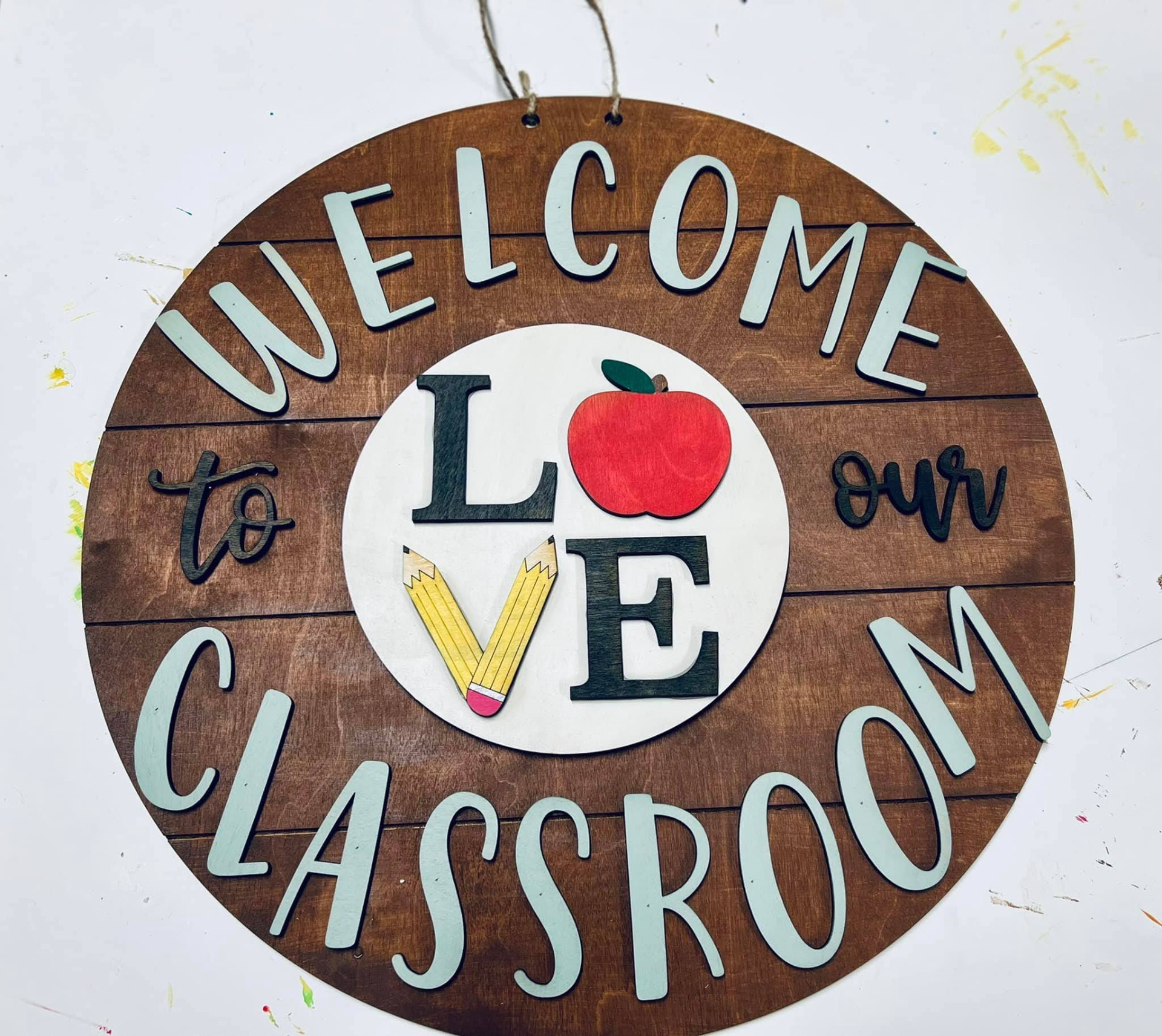 Interchangeable Classroom Door Hanger
Our interchangeable door hanger is perfect for your classroom! We have different holiday and seasonal inserts available.
It's approximately 18" in diameter and comes with a bow.
Classroom door hanger with LOVE school insert: $60.
Additional inserts are $15 each.
Additional bows are $5 each.
Senior Plate
Such a fun gift to get your senior for all their hard work!
Cost: $15.
Paw print can be changed to another symbol. Please indicate what symbol you would like in the comment section as well as the name and year you would like on the plate.